A mountain of document files is a part of every business organization. Managing the documentation procedures is thus a tiring and time-consuming task. It is also the backbone of business management. How can we deal with this crisis in a more effective way? This question had troubled every business person for years, and now we have found an answer to this. The search for effective data management has reached up the doorsteps of an online data entry outsourcing company.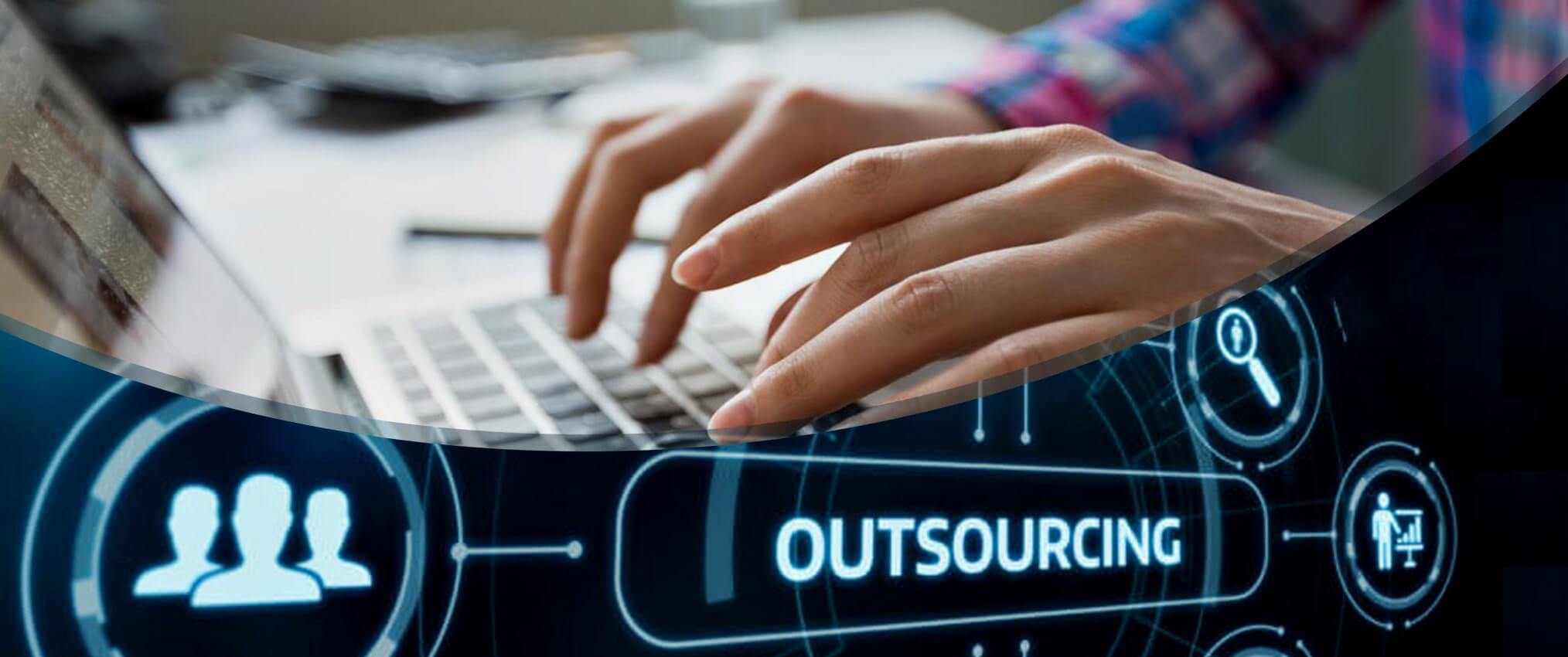 How does Online Data Entry Outsourcing Become Beneficial?
Every business organization has recognized the advantages of outsourcing non-core activities such as data entry and data processing. The pile of document files, which is in printed or handwritten form, should be verified, collected, documented, and processed. Entering this data into a preferred system requires a considerable amount of time and money. By handing over the task of handling this tedious data entry work to an experienced online data entry service can be better than assigning the employees of your own company for this. This decision can help you in saving a great deal of money and time.
But how can you be sure that you are joining hands with the right online data entry service provider? There are many companies offering data entry outsourcing services, and to shortlist a suitable outsourcing partner, you need to compare each of them based on some essential parameters.
Make the right decision, choose the right provider
At first, you have to identify what you need to get from a data entry service. If you are not clear about your objectives, then it is hard to find the best data entry or data processing services. These objectives must be, of course, reducing the expenses in documentations and making your company staff concentrate on more core areas of your business. But there is more to this list. But how to select the best outsourcing company for your data entry needs? How to be sure that you are picking up the right one? These are some tips that may help.
• Be sure about their ability to work in urgent situations
Most of the time, your data documentation need will be immediate. A bulk amount of data must be collected, documented, and processed within a limited time frame. You have to be very sure that the outsourcing agency you have selected can work in immediate situations concerning your online or offline data entry requirements. Data entry services that offering 24×7 services will result in shorter turnaround times. Further, this prevents stacking of data as workload gets increases. A team of professionals with better typing efficiency can only ensure a quick turnaround time for online/offline data entry services.
• Good in Customization
Data associated with every organization may differ according to the area in which the specific company focused. It can be finance, medical, banking, accounting, education, marketing, media, insurance, etc. So, a data entry service provider can cope up with the various type of data entry needs. The size of data files also differs as per the size of the business organization. Hence the outsourcing partner must be able to provide a certain level of customization in their services.
• The service has to be cost-effective
Reducing the costs for data documentation is one of the prime motives behind outsourcing data entry or data processing services. It is essential to compare the cost on which different outsourcing companies work. You have to be sure that the service brings you a considerable advantage in saving a good amount of money. It will also be helpful for your company in the long run to save millions. You would also prefer not to say 'Yes' to a company that charges some hidden costs.
• Quality and Accuracy in Output is a Must
Never bargain the quality and accuracy that your company deserves in return for affordable costs. Imagine that the data files are related to the details of patients having cardiac problems. Each digit has the value of the life of somebody and must handle with topmost care. A proper quality check has to get done for this. Thus, say 'no' to someone that cannot ensure an accurate and quality output in their data entry services.
• Do Not Make Compromises on Data Security
Data security has a peculiar role in data management. It is not only from a business perspective but also from a legal perspective. Hence, do not forget to check the protocols and policies followed by the outsourcing agency to ensure data security. It includes placing some CCTV cameras all around the company, signing non-disclosure agreements with the employees, and many more. You must give the best preferences for a firm providing data security, backup plans, or disaster recovery solutions, and client privacy/confidentiality measures in choosing a data entry provider.
• In-depth knowledge in the area
As we have already said, data entry is not a procedure of entering some numbers into a system. The need for data entry varies from firm to firm, and each one of them may belong to different business areas. These companies tend to offer an immense number of services such as client assistance, data entry, content writing, graphics designing, and many more. So, it is necessary to have an in-depth knowledge of the area where the data information belongs, if it requires online or offline data entry services. So, have effective conversations with the providers and make sure that they are worth joining hands.
• Authenticity, Transparency, and Experience
It can be easily ensured by checking their certifications and business credibility. You can enquire the details such as how many years have been they are working in this particular area. You can also enquire about their efficiency in handling data management operations with their previous clients and make sure that you are making the right decision or not. Asking about the qualifications of their business executives, technologies they use, past experiences in various projects, and other specific requirements of data management will always help in picking up the best outsourcing partner.
• Ability to work under different time zones
Most of the BPO companies can offer you time-zone benefits. It ensures that they can work around the clock, and it helps you getting your job done when you wake up in the morning after sleep. It can improve the effective use of time and available resources without working overnight. International companies situated in different parts of the globe is the prime beneficiary of this.
Possibilities of Outsourcing
It is often not possible for every company to spend a lot on projects related to data entry. Thus, the popularity of outsourcing data entry services has reached its heights in the past few decades. It has become an integral part of business management solutions today. With the most updated techniques, most brilliant technicians emerged from the competitive market world, and the unending possibilities that the digital revolution has opened to us, we cannot turn our heads towards data entry services nowadays.
Conclusion
By outsourcing, you will have to achieve better quality in the productivity and efficiency of your company, that's for sure. Make sure to take a look at the tips mentioned above when choosing a data entry service partner. No matter how big or small your business organization is, through this way, you can get your work done by a team of individual expertise with great ease.
Data Entry Export is a leading company that can offer you the best data entry and data processing services. You can contact us anytime without hassle. You will get assured with all of the tips mentioned above, and it can bring accuracy and quality in outputs within the desired time frame. Let it be a start, join hands with us by dropping a mail at [email protected].