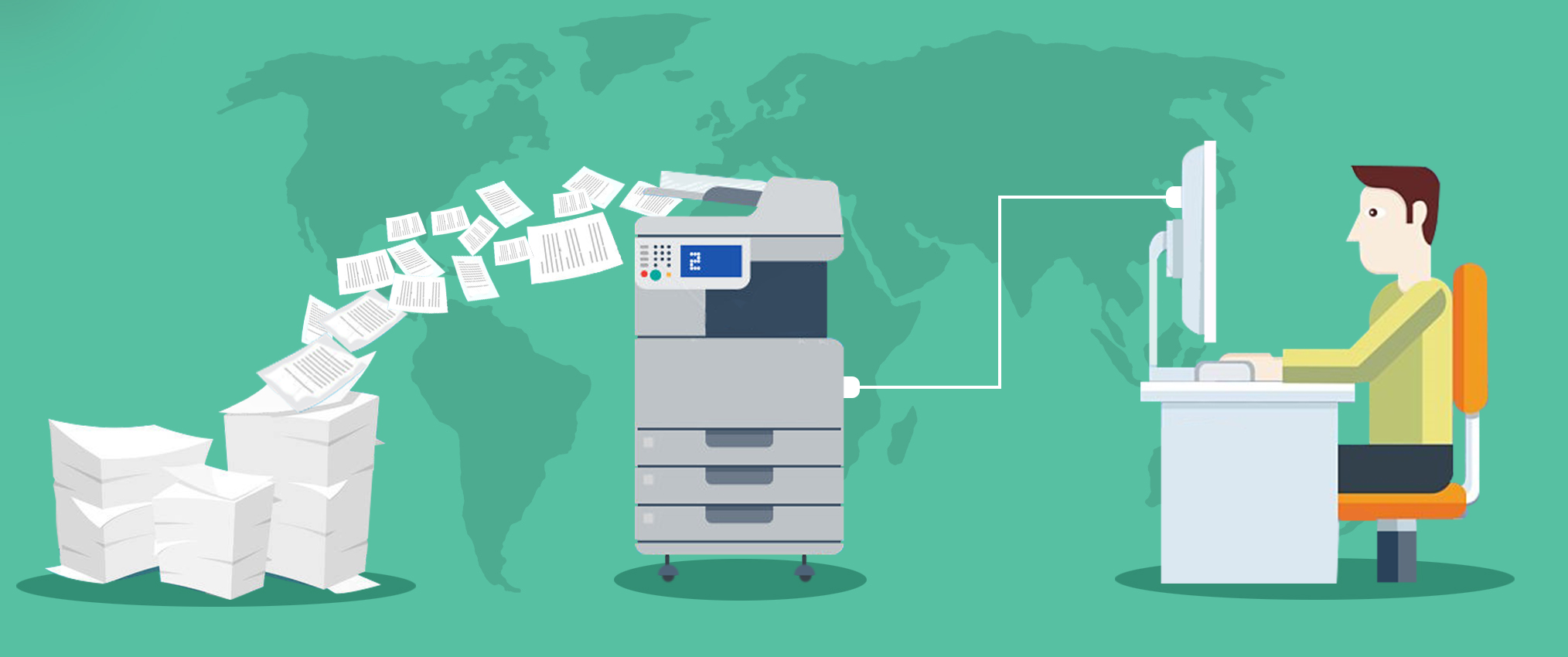 Document scanning is one way of storing all the physical documents into digital format using scanners and other document scanning tools. Some intelligent business tools can read the data in the scanned document and input into the database which makes information retrieval much easier. Many businesses depend on an outsourcing company for document scanning as it involves expertise and requires specialized software. All industries, including healthcare, retail, banking and insurance, benefit from document scanning services. All types of physical documents such as medical records, invoices, checks, and policy documents can be scanned and digitized.
Small businesses find storage of information a great challenge. Maintaining digital information is another challenge that consumes a lot of time and effort of the resources. While the large organizations employ their own teams for data entry and management, the SMEs are the one that find digitization quite challenging. The Data Entry Company India that provides document scanning services aim a broader level, providing the information in a very compact yet, reusable way to the users. These Companies not only benefit from digital information, but also save the storage space considerably. Document scanning not only reduces data entry requirements but also makes the information available more reliable. Since all the information in scanned instead of input, using specialized software or tools, there's very little chance of misinformation.
SMEs can also benefit from Document scanning outsourcing as it reduces document management cost considerably and also makes the information retrieval much faster. Information security is another important aspect that's achieved by document scanning and digitization. They are easier to carry and more secure to be stored and transferred to another location. Document scanning also ensures that the office remains environment friendly by not using paper to copy and share the information stored in the document. Instead, the digitized document is shared via mail or file transfer. When you have the information available in the digital format, you can easily access it even from remote locations over the internet.
Now that you know the relevance of document scanning services, the next question that lingers your mind is why outsource? When you outsource scanning services you save yourself from significant efforts and storage space in your office other than making sure that your information easily retrievable and secure. Outsourcing also saves you the huge investments on document scanning services, especially on the specialized scanning software in case you need to read the text on the image. The outsourcing companies that regularly undertake document scanning services also invests in the latest tools and technology that helps them accomplish the tasks more efficiently and accurately. It saves considerable time and effort otherwise spent on inputting the information.
Outsourcing document scanning and digitization services is a great way to digitize bulk data. The businesses no longer have to keep the physical bills and invoice which takes up storage space in the office but also are able to maintain them more securely and transfer the information easily over emails. Customer service is another area that benefits from document scanning services.