Information is collected from various sources on the web and utilized to take important business decisions. Such information collection process is time-consuming and sometimes can result in errors if not done properly. Web data extraction services can deliver information from different sources and that too in a shorter time period. When the data is extracted from LinkedIn and other social media it's a solution which is found based on the information extracted from social media comments, posts, twitter messages and other photos. Businesses can establish trends based on the information extracted as it could show different aspects of human behavior. Their reactions upon various situations can also form a pattern basis the web data.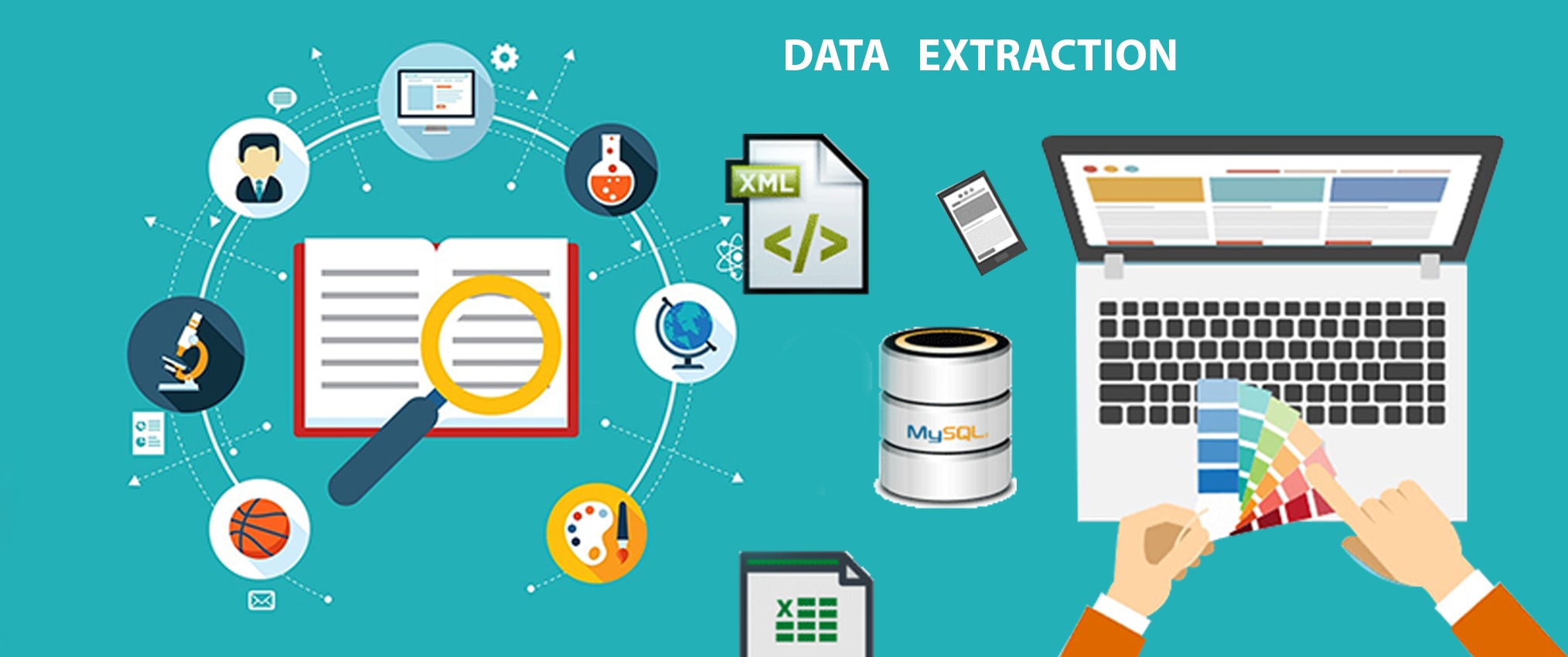 The extraction data collected when you outsource web data extraction services can be analyzed if the service is flexible and can fit in different budgets with high accuracy. Companies capture the data from social media to increase their sales and advertise properly to increase the number of new customers. Benefits of social media data extraction are as given below:
Organization have a better understanding of their consumers opinion which helps them in designing their future product campaigns better.
2. Supports Internal Data
Organizations can combine data extracted with their internal data and prepare better customer winning strategies with better sales tactics and customer loyalty programs.
Social media data extraction can be handy in customer focus advertising campaigns or customer service development.
People who are giving positive response and have a wider networking base can be targeted and subsequently be added in the group of people who have a positive impact over the peers and make them stand out and successful.
Web data extraction services can help in the company's reputation management as the data collected is just a tool for creating awareness and impact the knowledge and expertise where it is needed the most.
Business can combine their own internal data with the service providers extracted data. This would make the content more effective and give insights about social media strategies and sales plans.
Keeping a track helps as it shows how did the service, products and marketing campaigns do change due to the extracted data. It makes the company clearer in its future strategies
Web data extraction services in India focus more on analyzing how the customers feel about company competitors and which of their marketing programs or social media campaigns are similar or more advanced and thought-provoking.
The data extraction service ensure that most useful data are extracted in the form of keywords from Social media and then do the analysis for the company to maximize their potential basis those keywords generated.
With the team of skilled workers of the offshore company, a business can rely on them when data extraction service for LinkedIn and other social media is outsourced. Their professionalism and methodical approach of data mining techniques implemented on social media ensure highly accurate and cost-effective results. Outsourced data extracting solutions from social media helps the company achieve its management, research, analysis and customer relationship management goals.