The present pace of the world demands image data digitization for the meaningful pictorial representation of information, creating a better business development. Digitization of data, including image and content, ensures that it is safe inside the database and is available whenever it is needed from any system that has permission to.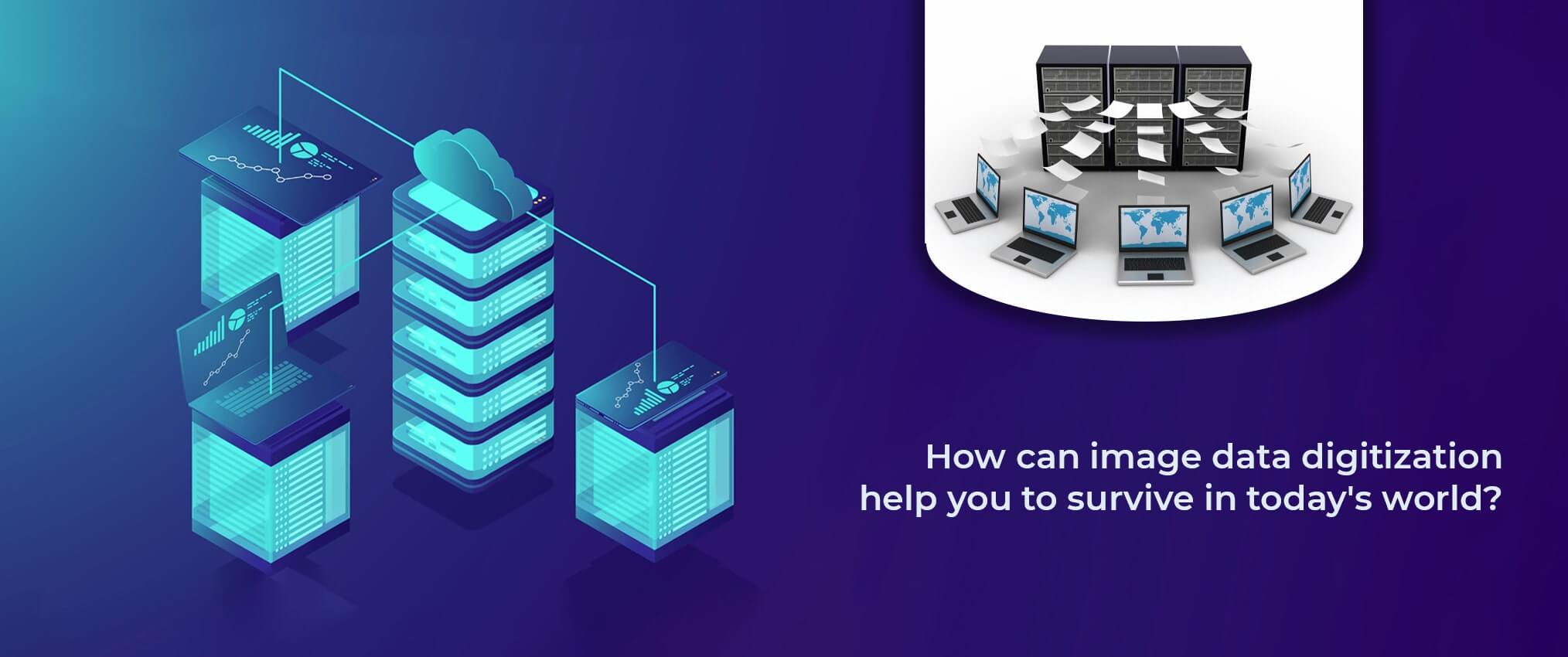 Data digitization service has turned the world of business easy by simplifying the tasks of data categorization and processing. Firms need to access machine-readable data to boost sales and marketing efforts. It also ensures that the businesses attain timely data to move on with their production and sales. 
Data digitization techniques like data capture and data entry services offer numerous benefits that attract businesses to try it. Regardless of the industry, data digitization is crucial as it encourages firms to have a better engagement with their target people. 
But how 

data digitization 

lets you survive in the current world? Let us figure it out through this write-up.
Long living images- 

Storing hard copies of images in the files or cupboards may not let them live for a long period. Data digitization techniques like data capturing services and data entry can save up your data in soft copies.

The efficient turn

– Managing data is easier with data digitization. Keeping all important data just clicks away ensures increased accessibility and faster task completion. 

Data digitization

 ensures you get this chance and improve your efficiency along with it.

Better response

– As we said earlier, the accessibility of documents is higher when you digitize the data and it ensures you can provide a better response to your customers even away from the workplace.

Cost reduction

– Slashing down extra costs effectively is essential in leading a business to success. Inefficient storage and management of data can cause damage to the system. In terms of images, inappropriate storage can even affect quality. 

Data digitization

enables firms to cut off these costs and save the data efficiently.

Take advantage of analytics

– Analytics helps businesses to understand their situation and take further appropriate steps to uplift themselves. Through data digitization, finding analytics becomes much easier, and it enables businesses to provide early warning and make the right decision.

Business plan and continuity

– Accurate and updated data enables businesses to have a strategy and step forward with them. As we mentioned in the above point right decisions are made easier with digitization services. And hence the businesses can confidently make moves.
Digitizing image data is the right way for the easier completion of tasks and reach the pace of the current world. Accurate data digitization has helped every industry to gain certain benefits. It, in short, acts as a life-saver in several complex tasks and business issues.
If you are searching for an outsourcing partner to handle your data digitization, and outsource data capture and data entry services, Data Entry Export might be an exquisite choice. With the right team of skilled resources, we offer round the clock support for our clients across the globe. Drop us a mail at [email protected] to know more about our services.