The digital era is putting an end to the period of storing hard copies of every record in an office. The number of companies shifting to document scanning services and digitizing of their data is increasing day by day. Numerous reasons affirm the need of adopting document scanning and using a cloud management system to keep your data safe and secure.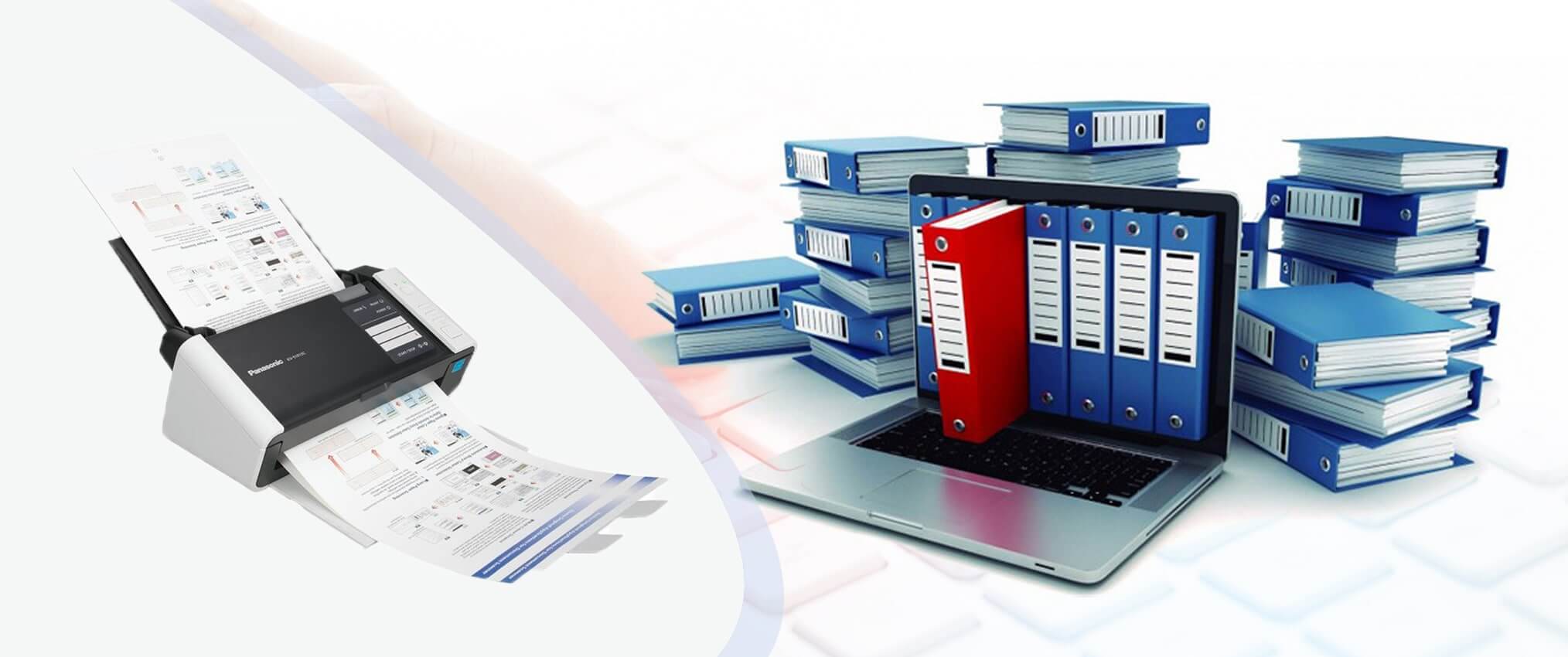 Document scanning has become a crucial part of successful companies, due to the pace and compatibility it provides. It avoids their long, hectic paper trails and verification hassles. Businesses with scanned documents proved to have convenient accessibility than the standard paper documents. Hence, document digitization is certainly the future of systematic business practices.
But digitizing all your documents will be highly time-consuming and tiring as well. This is the core reason why people outsource the process. While looking at the business giants you can notice that they outsource their digitization tasks for preserving their business priorities, timeline, and budget planning.
Reasons to Consider Document Scanning:
Easy Sharing via Cloud 
Document digitization service allows different people to have access to the same document simultaneously. Therefore, while sharing data you don't have to struggle to find the document, make a copy, and mail them when you can share it through the cloud.
Safe Storage 
Assure the safe digital storage of your documents through scanning. There is no risk of natural disasters, misplacing, or any mishap in storing your docs as you can back up them, unlike paper documents.
Combine Digital Elements 
Through scanning, you can digitize data from paper files, barcodes, RFID chips, QR codes, and other inputs. And the data is transmittable for several uses like customer relationship management tools, document management systems, and other business applications.
Improve Customer Service.
Finding a document is easier when it is digitized and indexed using metadata. Therefore, document scanning will enable you to provide faster and quality customer service.
Cut Down Storage Space
When you scan and digitize your documents, you no longer need a cabin or extra space to store them. Later on, you can use this space for several other purposes.
Save Time and Money 
Document scanning services allows you to cut the storage costs and the time to retrieve documents. This enhances tasks handled by your employees and thus encourages productivity.
Comply with Regulations
Certain industries have constrained compliance laws which require businesses to find relevant documents they request. Scanning will swiftly do it for you without much expense.
Reduce Paper 
We can discourage deforestation through eliminating the use of paper and shift to digital documents. You can cut back on both paper and ink as well.
Increase File Accessibility
As we conveyed earlier, the digitized files can be uploaded to the cloud. That is, anyone with authorization can access them and find any information within editable files. So, scanning can alleviate teamwork with members across the globe.
Increase Protection
As per privacy laws, businesses should have control over their private information. Digital documents will secure and protect the sensitive data of any business. You can even track what your employees are accessing.
In short, document scanning is a lifesaver in the case of securing and protecting both your ancient and latest documents. On the other hand, nothing else can make such a comfort room for sharing which eventually boosts your productivity and efficiency. Thus, document digitization services will bring a huge difference in your entire business.
Data Entry Export is an outsourcing company that helps numerous organizations digitize their documents via data entry services and document digitization services. Without much expenses, we can help you secure your data or documents by digitizing them in quick turnaround times. You can get to know more about our services by just sending us an email. Our email id is [email protected].