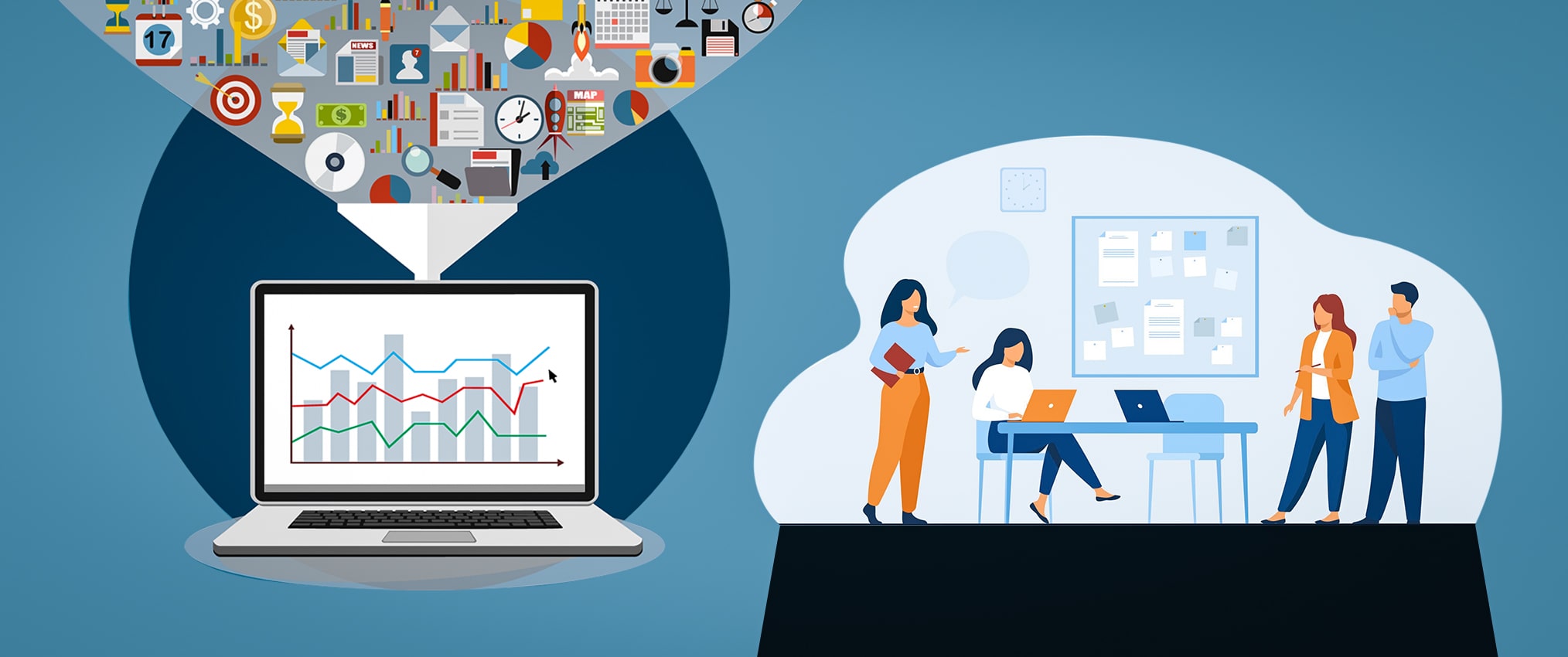 Data collection process is a crucial step in a business organization. Web research service will help a business to gather the important data accurately. The right data collection strategies create the perfect decision-making process. Business enterprises turn to a professional offshore outsourcing company because they will enhance your business productivity.
Most of the competitors do not use their business data effectively. An offshore web research company can analyze your data and provide a competitive advantage. They will collect and evaluate the important data and optimize your business operations. Thus, outsourcing data entry services is one of the easiest ways of data research and digitization.
Business firms can learn more about their customers, reassess sales, and improve their marketing tactics. Your business firm will be driven towards a data-dominated world. Every business organization needs competent data research tool to manage various information from different data sources.
Defining Data Collection Process
Data collection is a challenging process of gathering the data. It will make direct observations and respond to open-ended queries. Because data collection service provides real-time insights into a problem, it allows the stakeholders to create better-informed decisions. It will be improving the overall company performance.
Data collection isn't enough. Business firms require an analyst to examine the research data because they help in detecting the latest trends. The data collection and analysis process goes hand-in-hand to addresses the financial issues. Clients are often finding ways to improve their data collection process because it will help them to keep a track of the existing workflow.
Data Aids in the Analysis of Business Decisions
Partnering with the right outsourcing companies will help your firm to meet the objectives on-time. Also, these outsourcing companies will evaluate the business decisions. Data formulation is important because every business firm has the responsibility to take important business decisions. This service helps in making any modification to the previously implemented decision.
Process Enhancement
A majority of the large firms used to outsource their data collection and web research process because things have been changing recently. In the present world, even the startups and small-scale firms are looking for ways to cut expenditure. Outsourcing data collection service will execute the activities in a planned method because firms are trying to stay focused. The data entry or data analytic process will keep a track of your progress.
Useful Data Leads to Effective Strategies
Outsourcing companies creates a quantitative approach. The right data collection company will compare the business results since it will reveal the strengthening aspects of your firm. Creating effective policies can be possible with the presence of useful data. Beneficial strategies can also make essential adjustments to meet your targets. This service allows your team to be proactive because achieving the effective strategies and deadlines is highly important.
Defining Goal
Any business owner understands the importance of setting the correct goals for the company's future development. You need to set realistic goals which can be achieved by your company. Setting business objectives without analyzing the data may be based on guesswork. Due to the challenges involved in such practices, you might face a difficulty in tracking the data. Data analytic and collection is significant because it will help you to compile the data from historical trends. It will also discover new possibilities and you can obtain a clearer idea of what realistic goals your firm should set.
To Conclude
Employing data collection perfectly can enhance your business workflow. You need to take time and evaluate the data consistently. It will help in identifying problems, comprehending solutions and putting them into action. Data is used by every successful organization to obtain a competitive advantage.
Data Entry Export is a well-known web research company that has been in business for a long time. We employ technologies to create value and efficiency in business workflows. Our leadership team is dedicated to enhance the business process and deliver exceptional solutions. We are proficient in providing data entry, data analytic, data management, data collection, data mining, and other non-core services at a low-cost. You can contact us today at [email protected]