Research plays a crucial role in the success and sustenance of any business. Businesses may need many kinds of offline and online researches. Online or web researches are critical because the internet now plays an important role in marketing products and services. Moreover, the majority of buyers are now interacting with brands and people online. One of the key factors affecting the growth of a business is web research services. If sufficient web data research is not done by your company, then chances are high you will be left behind your competitors. In this modern era of technology, it is crucial to stay updated with the latest happening and upgrades. According to Forbes, companies that adopt data-driven marketing are more likely to have an advantage over competitors and increase profitability. The web research process involves: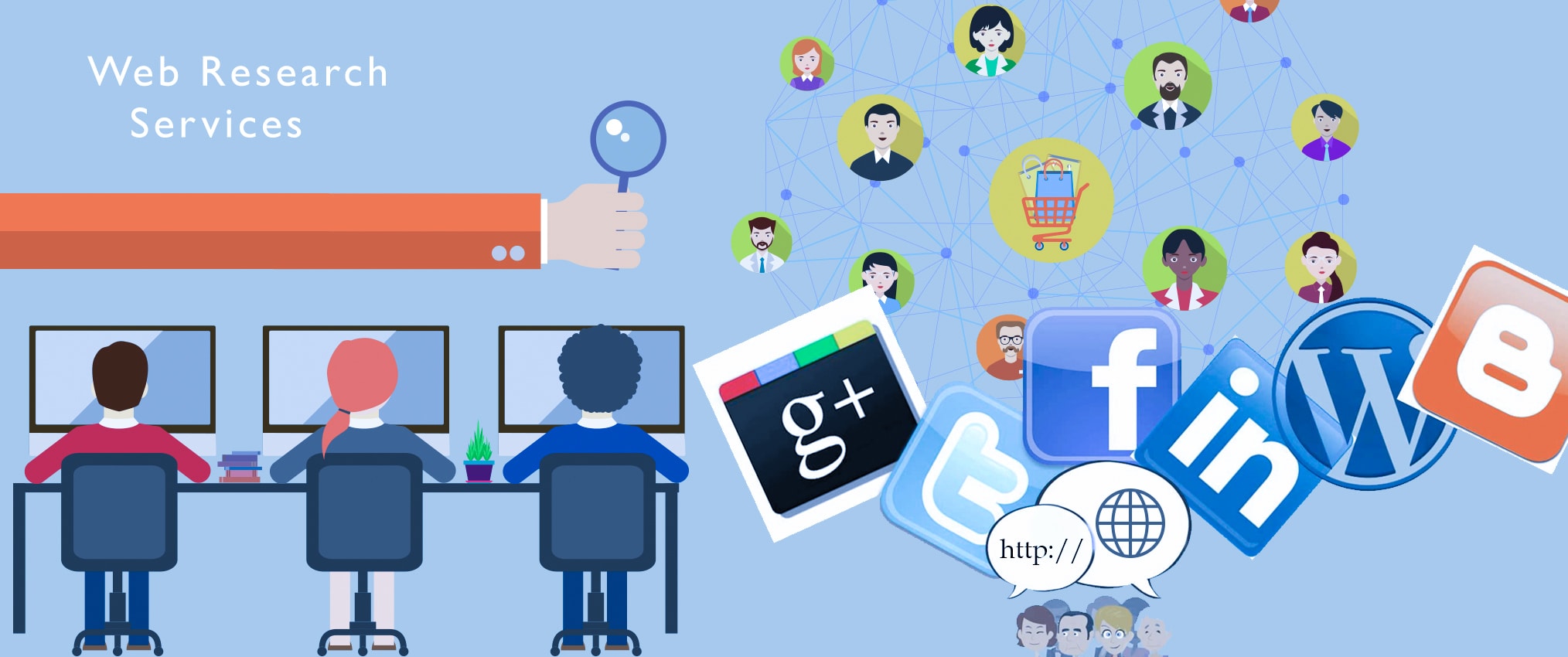 A detailed search for valid and relevant data
Validating the authenticity of the researched data
Processing the relevant data into an easy to understand format
Double-verification of the data
Delivering accurate and relevant information
Businesses can outsource web research for the following reasons:
Comprehensive Web Research
When you outsource these kinds of services, skilled professionals are assigned to do your data research work. They use the latest tools and effective strategies to perform detailed research for your project. At the end of the day, you are doing this to sell your products or services. Therefore, don't miss any opportunity to do the same. Show consumers what you are offering and why should they buy it from you.
Valid and Secure Data
When a large volume of data is to be processed, there is a high risk of coming across sources which provide incomplete or unauthenticated information. Web research experts are skilled to identify such problems and therefore deliver right and secure information. Besides, you get an in-depth analysis and detailed reports on various matters such as industry trends, competitor analysis, the performance of your company, consumer preferences, buyer's persona, etc.
Quality Service with Utmost Accuracy
You get highly accurate data to help you make the right decisions for your company and do the correct planning. The collected information goes through different levels of validation. This is to make sure that it is error-free, accurate and easy to understand. Web Research appears to be very easy but it's difficult to get it right than you might expect. You don't have to fret about it, with the help of a professional outsourcing company, you can get it done with superior quality data.
On-Time Delivery
Outsourcing web research from offshore BPO services professionals will ensure that market research is done accurately and on time without compromising on the quality. They also give timely updates and reports to ensure that you are on the right track.
Cost-Effective Services
Having a web service provider for data research will save you a lot of money as setting up an in-house team requires additional infrastructure, operational costs, resources, and manpower. Outsourcing is not only a cost-effective option but it also removes the need for an in-house team and its management so that you can focus on the core responsibilities of your business.