Web research has become an integral part of market research for businesses across the world. As more customers are opting for ecommerce and online businesses, most of the relevant data is available only online. It is easier to extract such information when you outsource web research services to a competent outsourcing partner proficient in the latest extraction tools and has expert resources. A trusted outsourcing company will ensure quality data within the stipulated time without any hassles to the parent company. Businesses can benefit significantly by outsourcing web research services in the following ways: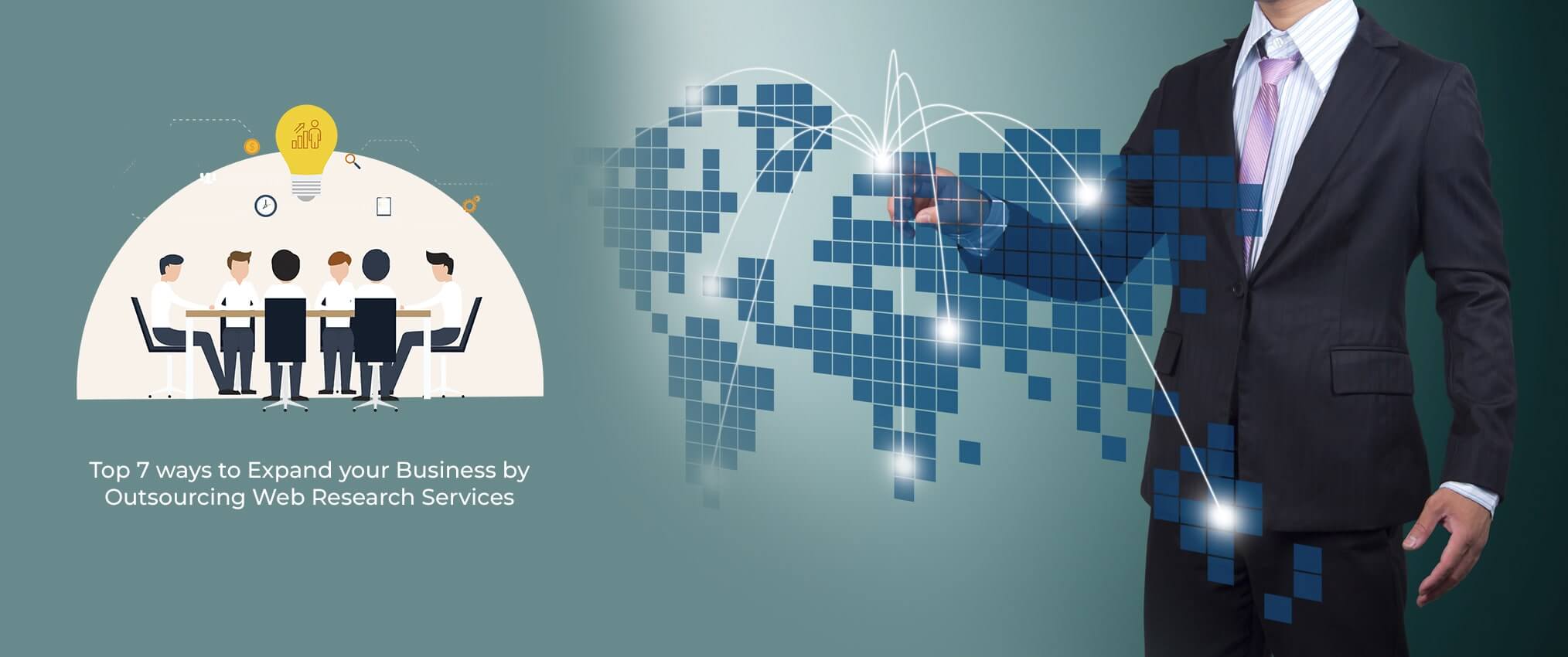 Better Focus on Core Business
Surveys and web research are time, resource and effort-intensive. Typically, a business intending to conduct web research will have to employ an exclusive team to collate, compile, process and present the research information in the required format. This takes away a major chunk of time and focus from their core business. Instead, if they consider one of the top-rated web research companies, they can focus better on their core competencies and leave the web-research related matters to the outsourcing partner.
Quality Digital Data
A professionally managed outsourcing company will have the right technologies and resources which will enable them to deliver quality data. Data quality is of prime importance as the business will use the research information for critical decision-making. The outsourcing companies will have reliable source of information for research. They also typically cleanse the input data before processing to make sure it is free of errors and redundancy. Data cleansing will also take care of the relevance and accuracy of information which make the resultant data of high quality, perfectly reliable for business intelligence.
Gain Competitive Advantage
With quality data in hand, businesses automatically gain a competitive advantage over their counterparts in the market. The market research companies will also be competitive enough to provide rare and relevant insights into market conditions and consumer behavior which will make them valuable partners.
On-time Availability of Data
For all businesses, timely availability of information is of critical importance. With an in-house team, this is a major concern where most businesses feel challenged. Scalability with times is another challenge with an in-house team. When an outsourced team is taking care of web research, they will make sure that data is made available on-time. The outsourcing company will employ ample resources who can work with the latest technologies to ensure that they meet deadlines without compromising on the quality of data.
Data Security
With most businesses dealing with huge quantities of sensitive data, its security and privacy are critical factors to consider. Data security requires huge investments in terms of tools, technologies, resources and training. Small and medium companies don't find it feasible and hence prefer to outsource web research to competent outsourcing partners who also ensure complete data security.
Cost-effective Data Solutions
While considering the data quality, security, tools, technologies, resources and timely availability, an in-house team may be quite expensive an option to consider for most businesses. Even large businesses are considering to outsource market research services to competent outsourcing partners because they offer the service in the most cost-effective way. Since their expenses are spread across the projects for which they employ the resources, the outsourcing company can still make their profit while also keeping it profitable for the parent business.
Mitigate Risk
Risk mitigation is one of the major factors that prompt businesses to outsource web research. While mining data from online resources, many risks have to be considered by the parent business such as security, reliability, right to access etc. When an outsourcing company is involved, they take complete care of these processes and provide the business with resultant data.