Outsourcing is about assigning activities that aren't a company's core business to an outsourcing service provider that has expertise on the task. While outsourcing, you can consider any firm that situates in the world. On the other hand, insourcing is outsourcing inside the country. That is, both of them are the same process but 'to where' is what differentiates them.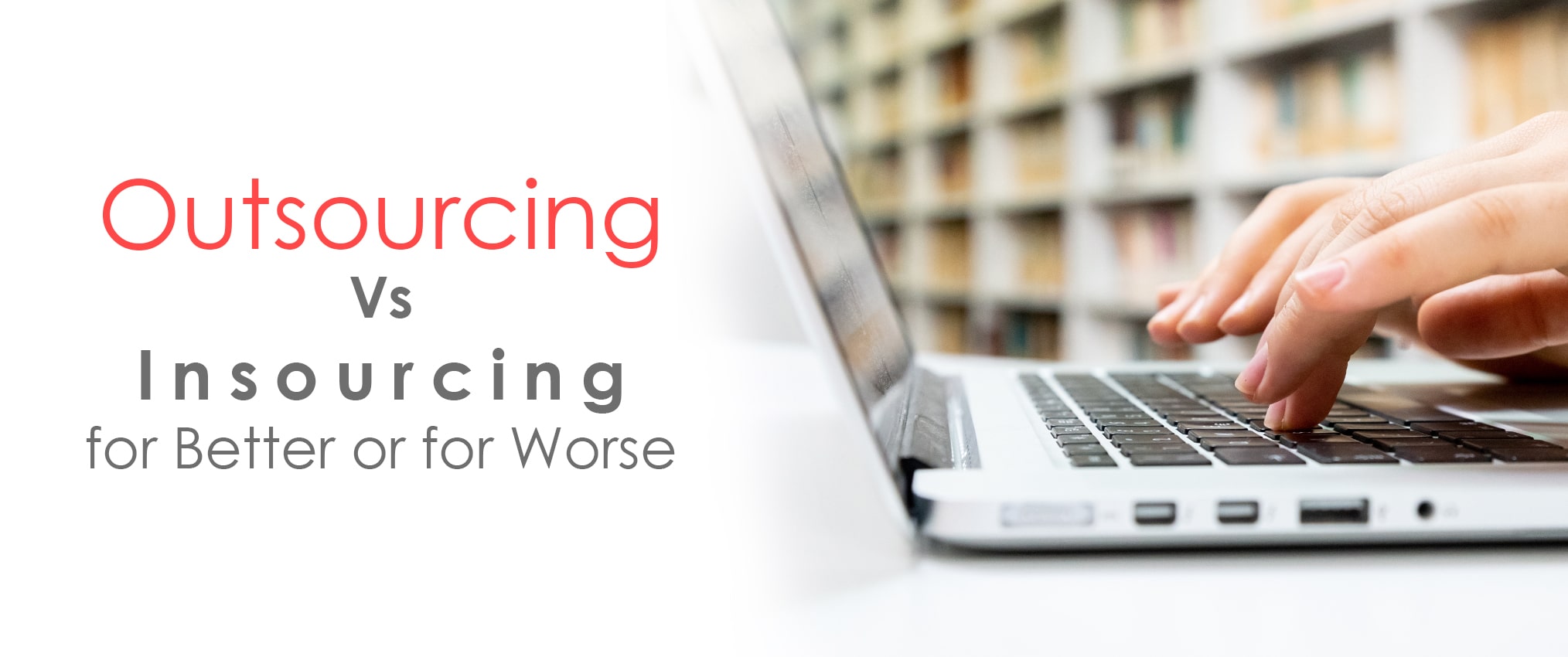 The Pros and Cons of Outsourcing 

An offshore  firm possesses the skills and provides a very cost-effective solution for big business

Outsourcing may entail a company's lack of power to some degree because of the various external government agencies and cultural variations that need to be handled.

The research offers new insights into the effect of customer ethnocentrism and offshore outsourcing behaviors on customer expectations and behavioral intentions, mediated by customer satisfaction

Most of the 

top outsourcing companies

 offer 24*7 assistance which let you save time and work around the clock

This provides you access to skills that are not available at a fraction of the market price in the sector because you do not have to recruit permanent workers.
The Pros and Cons of Insourcing
Insourcing can also guarantee quality but at a higher price.
Insourcing provides jobs for the citizens of the same country from which the business originates.
It is more likely to be expensive than . Also, the profit margin can be dropped.
Insourcing is costly, as the qualified staffs are not available for a cheap rate. Before they can work on the project you might need to engage in knowledge transfer.
You can have more grip over the company aspects while insourcing, as the same jurisdiction applies to every part of the company.
While asking which one should you choose for your business, you may get several conflicting opinions. It really depends on your need. 
Insourcing is significant when the client demand is transient or when there is no substantial investment. It gives you a good idea of how outsourcing will work. Insourcing, when done well, will help you develop a professional team, even though it takes more time than outsourcing. Insourcing makes sense for companies that already have the required resources, yet the capacity needs to be explored.

Outsource is a definite winner if businesses seek to reduce expenses while still needing professional workers. Once, it was considered as a privilege that could be enjoyed only by large enterprises. Companies of every scale are now using outsourcing to let go of the control of non-essential functions and save money.
In short, both outsourcing and insourcing have their boons and banes. Both of these are essential in today's world, and both are used by businesses worldwide. Insourcing is the way to go if you want to recruit people to monitor the output and the data for your company's needs. But if you want to save time and money, try outsourcing.
Since many vendors do exist, before shaking hands on a relationship, it is necessary to determine potential vendors. Before selecting your outsourcing partner, you can do some homework and create a long-term competitive advantage for your company. Data Entry Export is such a reliable and potential vendor who one of the most hailed offshore data entry outsourcing companies. We try to conquer all the banes of outsourcing through our technical advancements and using our resources. Contact us at info@dataentryexport.com to know how we overcome them and give you the best services.