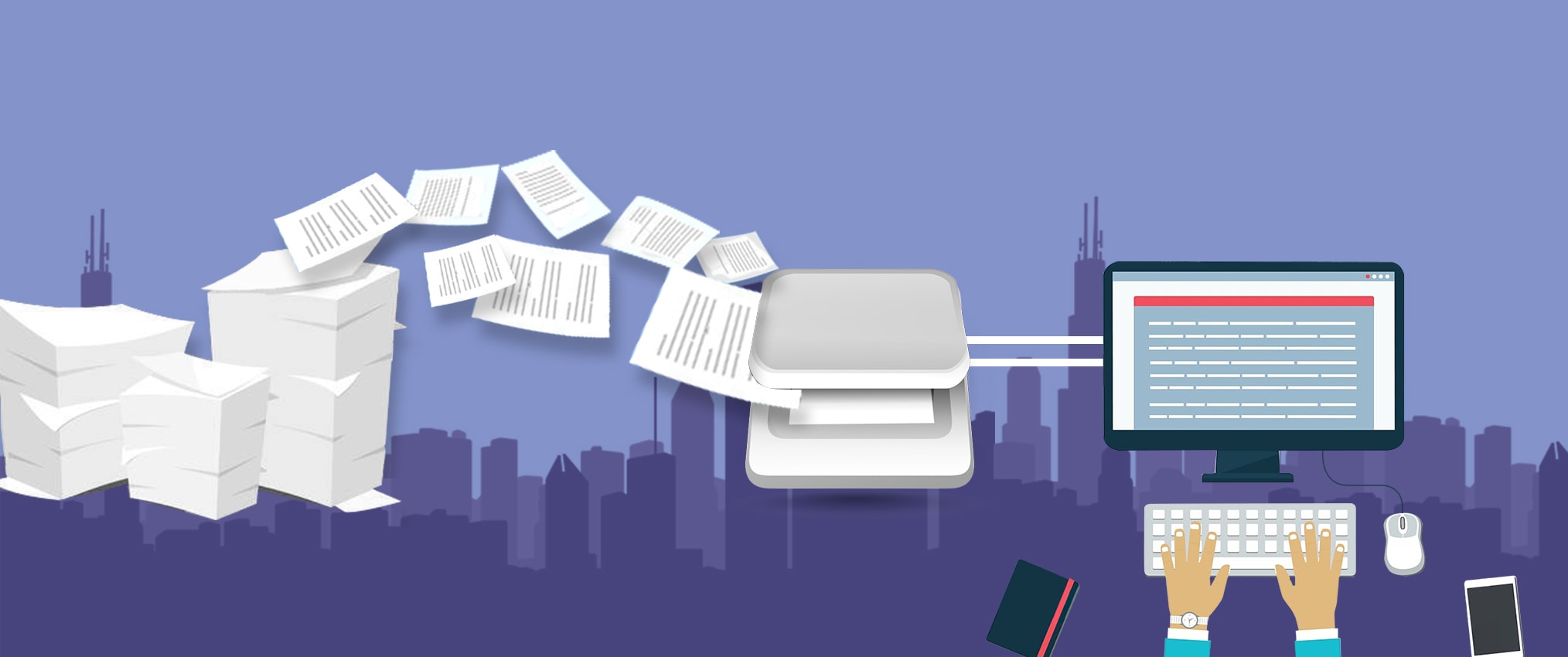 Ever wondered how the internet came and conquered? It's because of the millions of bytes of digitized content that the internet offers. Paper documentation is a thing of the past and traditional methods of maintaining records are a complete historic method. The new approach is to adopt scanning processes of your paper work and hence commercial and non-commercial entities are taking a break from paper records.
What is Document Scanning?
Scanning plays a pivotal role when you have to digitize your working methodology in order for your business to excel. The process is to capture data from the paper. For this you will need scanning machines, manpower and software. The outcome is editable digital data which is of more use. The Document Scanning Company India can efficiently do these processes with ease and in a methodical fashion such that it will help the business firms to convert all their physical documents into digital. Outsourcing such processes is the most efficient method of handling the data work as they need expertise and the process is time-consuming.
Requirements for scanning
The two essential requirements for document scanning are Technology and Workforce:
Technology– is very important because data can only become immortal if it is entered into the storage memory of a computer and for this, scanners, digital cameras and OCR technology are used. Thus technology is a boon for data scanning processes.  Now another significant part of these scanning processes is that if the procedure is conducted by firms then the maintenance of the software as well technical difficulties lead to unnecessary expenditure which in turn become a burden for the company. For all these reasons it is better to outsource this kind of work to an efficient Data Entry Company India. Such companies are well experienced in this field of data entry methods and have trained resources for the job.
Workforce– is also very significant because data cannot scan by itself and you need veteran experts who are indispensable for such a kind of job. A skilled professional will be the show stopper in such a case because scanning needs evaluation of the data and documents at first. This is a very daunting task that cannot move forward without manual efforts. A skilled and trained data consultant is the one who can identify only the useful data and filter out the rest. Sifting through data is a very tedious process and for this hiring a BPO company is the best option. The data evaluators in the BPO will match the relevant parameters with the large volume of data and they trim out only the necessary data. The scanning personnel know the ins and outs of the process.
On an average, if a firm spends many quality hours in searching for data, then the best way to deal with this is to Outsource Scanning Services as they can efficiently handle the process. With more than a decade of experience in this field many such companies offer their services at very affordable rates.