Digital data can transform businesses significantly. In a company, on a day to day basis, a lot of documents are handwritten such as forms, applications, receipts, invoices and bills. All such documents need to be converted into a suitable digital format for better storage and easy access. Typing them to digitize these documents is tedious and monotonous. Companies look for data entry service providers so that the huge volumes of handwritten data can be digitized. Outsourcing handwritten data entry services come as the best solution. It will help in managing such documents in a cost-efficient way.
The experienced team of skilled workers with the outsourcing partner provide faster outputs for handwritten data entry, converting the paper documents to electronic form. This, in turn, saves the valuable time and resources of the company so that they can concentrate on core competencies. The process followed normally to perform the best quality handwritten data entry service is as below: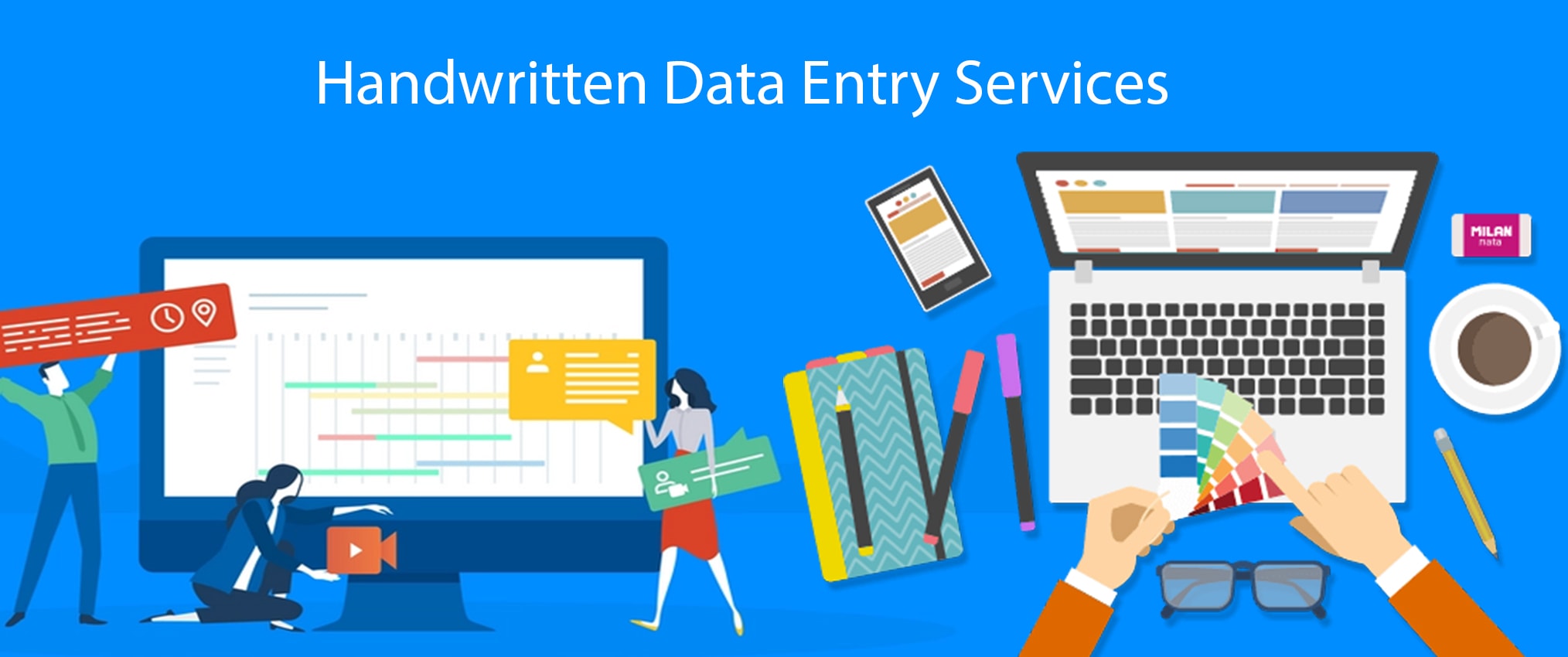 The handwritten documents related to the business present in different formats like papers, books, files, bills, etc. are collected and the data entry requirements are understood properly.
Data entry is performed based on the requirement with high accuracy and quality results.
Strict quality checks are performed to see that data entry is error-free and ensured that it meets the standard.
The customer support team normally hands over the completed files after the deliverables clear the quality check.
The main reason to outsource handwritten data entry services to India is to get professional data entry operators at affordable prices without hiring inhouse resources. There is very low investment involved in outsourcing non-core activities to an India-based company. The business can leverage skilled workers and good infrastructure of the outsourcing company without any hindrance to their core works. Investing in handwritten data entry services will keep the company ahead in the competitive world. The major advantages are listed below:
1. Better focus on the core business operations as the tedious work is handled by experts.
2. Saving on the non-core activities by outsourcing the same to skilled workers.
3. Easy access to handwritten data in the digital form.
4. Focus on core operations.
5. To make sure data entered is error-free and accurate as per the requirements.
6. The time range offered by the service provider will meet all the company deadlines.
There are many different types of handwritten documents needed in various operations and require data entry work. Thus, service providers offer a wide range of handwritten data entry services:
1. Taxation bills
2. Vouchers
3. Journals
4. Magazines
5. Account sheets
6. Yellow pages Data
7. Research documents
8. Business cards
9. Periodicals
Businesses across the world prefer to outsource handwritten data entry services in India as it saves them time, energy and cost. So, when the company partners with the service provider, they can be rest assured about their productivity.