Businesses nowadays are growing more by depending on the vast amount of data. Data is a crucial part of the decision-making of every form and thus data processing has earned huge attention. In ancient times, data were collected via face-to-face conversations, but nowadays, it is accessible to anyone who has the right to have it using the internet.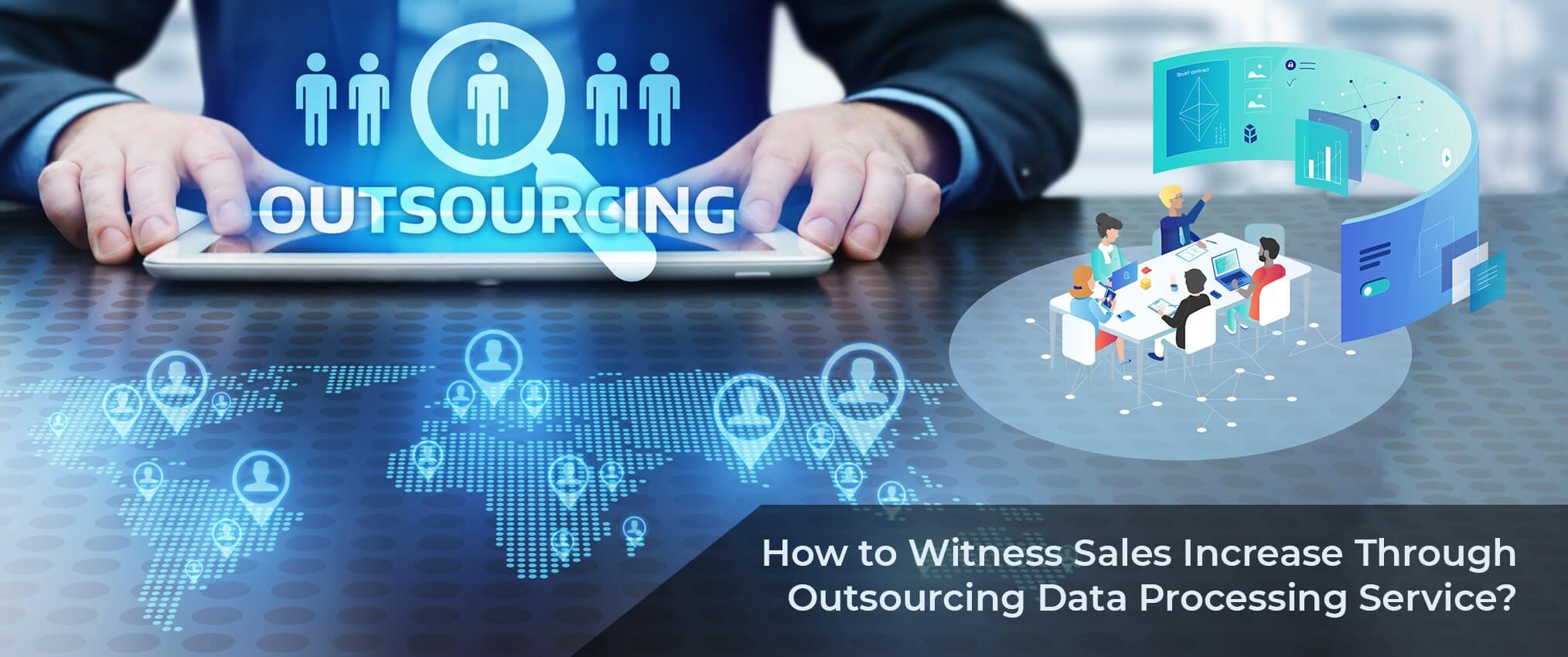 Sorting out the vast variety of data has been a tiring task for employees and hence businesses look at data processing services as essential ones. The process even offers several benefits to businesses in every field. One among them is sales increase which results in the entire business growth.
How Outsourcing Data Processing Service Boosts sales?
Outsourcing data processing services is undoubtedly an intelligent path to choose for business growth. But let us now unfold how it encourages sales. 
Valuable information
Right data and analyzing power is the base of marketing. Having quick access to the right information adds up the value of businesses. Right data encourage businesses to make valuable decisions that ensure you achieve better sales. 
Increased Efficiency
While attaining well-processed data for any process, the accuracy of it will be maximum. This reduces the waste of money and time, and let you save it for other tasks. As we said the decision is taken based on accurate data and this very thing ensures that the decisions will be accurate as well. These all together boost efficiency. 
Business compliance
Rules and regulations related to the industry of concern should be adhered to by businesses to get through their audit trail and to work efficiently. Data processing services ensure that you are well complying with the rules and regulations and takes proper steps to follow them. This in the future will help you to increase your sales.
Protected Business
Data entry services and data management service ensures that all of your vital data are safe and secured in digital format. This ensures the businesses to move with extreme confidence. Data processing outsourcing can protect the interests of your businesses as experts are handling your data.
High accessibility 
The fast pace of businesses in the current world demands higher accessibility. While you outsource the data processing services you get high accessibility to accurate data. The help of advanced technologies for data entry and processing will even help you to stay in the flow.
In short, data processing services enable you to protect your well-being of a business and ensure it is well prepared to face anything. But what you have to focus on is to partner with the right service provider. 
Data Entry Export is a reliable data processing service provider that offers help in data entry, data extraction, and word processing services. We have years of experience and reputation in the field and through the whole journey we could find out the experts in the industry to help our customers well. If you want to try our exceptional services out? Just drop us a mail at [email protected] and tryout our sample works.