Business organizations are thoroughly aware of the importance of data entry services in this globally competitive scenario. The enhanced productivity and business efficiency levels they achieve through data entry outsourcing services give them significant savings in their operational costs as well.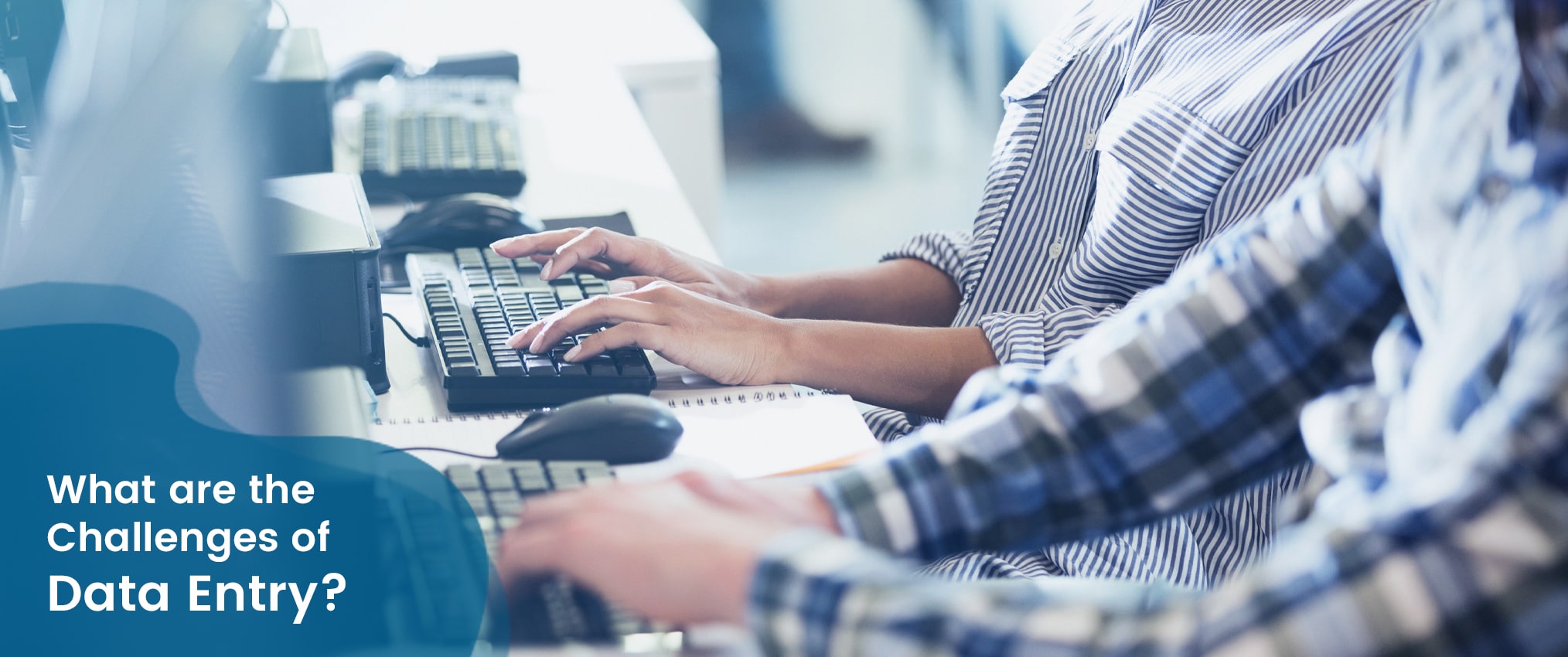 The technological competence and acclaimed proficiency of personnel from the data entry industry are far superior to what any company could achieve in-house. It is one of the most viable ways for businesses to succeed to achieve a leading edge in this dynamic and competitive market.
The digital document management system, information access, search and retrieval, enhanced data security and confidentiality, etc. are the main reason why business organizations are choosing offshore outsourcing data entry solutions. And any outsourcing BPO company in India is among the top providers of such services on a global level.
The primary challenges listed below are the cause as to why global organizations outsource offshore data entry services:
Reduced Process Turnaround Times
The typing or keystroke count depends on the complexity of data entry projects. Since this is a highly variable factor, in-house processing done by organizations on their own is less feasible as they do not have any prior experience or training in data entry. Also, these companies may not have invested in the right technology/tools or software to carry out the same. As a result, they can only produce outcomes with substantial processing delays which never meets their deadlines or within the specified turnaround times, one of the reasons why they go for the expertise of an outsourcing services provider.
Excessive Levels in Error Rates
As mentioned before, in-house personnel lack adequate training to perform data entry services. Hence all processed results will be inaccurate with high error rates containing redundancies. So it is always better to partner with a reputed and highly capable service provider from the data entry industry for achieving zero-error rates. They are exceptionally trained with years of experience and have enhanced and multi-tier scrutiny procedures that give zero-error rates.
.
Internal or Core Business Operations are affected
An in-house organization's employees will not have time to focus on the internal or core operations as they will be busy with the non-core data entry assignments. As a result, the business objective of the company is not met. This affects the organization's core operational aspects, goodwill, and ultimately the customer experience and satisfaction levels. So outsourcing is the best option to overcome this especially the expertise of an outsourcing BPO company in India.
Inability to Scale Operations to Meet Sudden Surges
Data entry is voluminous and sometimes there might be sudden surges in the task levels which cannot be met with an in-house setup as there are no scalability options. Such unexpected spikes will put enormous stress on the in-house employees and ultimately on the organization. Although an outsourcing company from the data entry industry provides enhanced levels of scalability to meet any sudden spikes.
Data Quality is mediocre or poor
In-house is done by organizations will not have the right quality control or quality check procedures. So the results generated will have mediocre or poor quality standards. This increases the costs as rework has to be done by them. Offshore BPO companies provide data entry outsourcing services that produce high-quality outcomes with quick and optimal turnaround times, all the more reason why business enterprises seek their expertise.
These are only a few of the concerns or challenges faced by business organizations when they try to do in-house data entry tasks. And these challenges are not even close to being easy and have serious consequences if they are not handled right. This is why business enterprises outsource the expertise of offshore companies specializing in the same especially anoutsourcing BPO company in India who will get their projects completed within the stipulated time-frame saves them a ton of money and time.